We cut wood.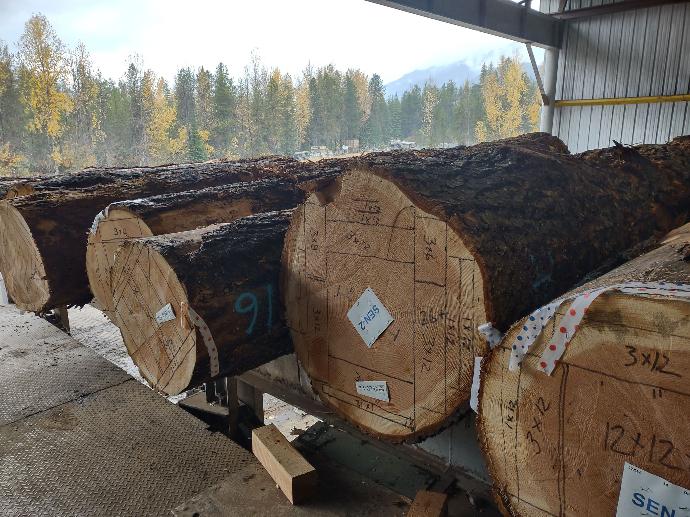 Custom Timbers
We have capabilities to cut up to 24" tall and 40' long. We defect at the log level, meaning you only get the best wood possible. We also maximize each log giving us the ability to boards and timbers out of the same log.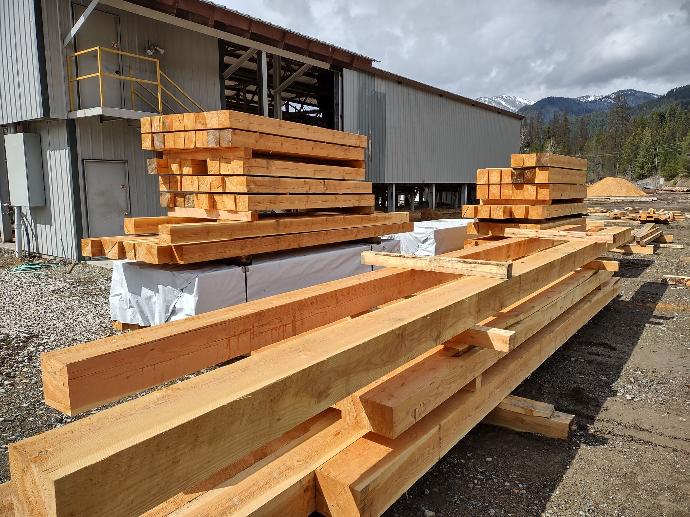 Miscellaneous Inventory
Our process yields excess timbers available for your next project. We typically stock standard sizes, ready to go.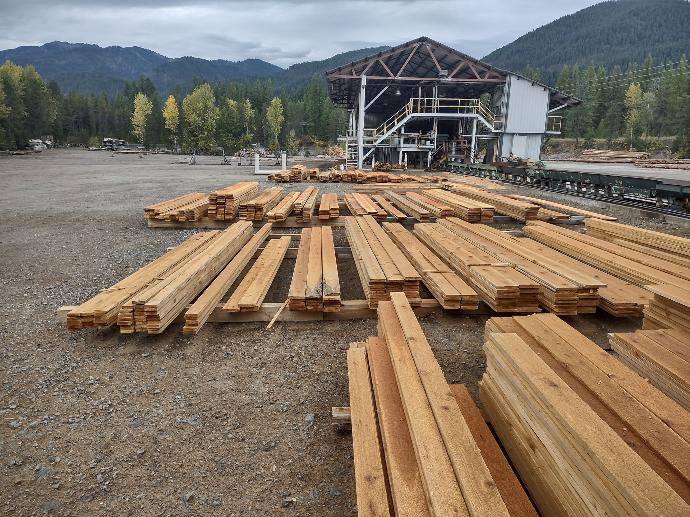 1 and 2 inch Rough Cut Boards
Looking for rough cut trim and siding? We have you covered. We have both random length and width, and cut to order boards available.
Overstock Ready to Deliver
We have various units of timber and lumber ready to ship. Below are examples of what we have available. Call for most up to date inventory.
Inland Douglas Fir Timbers
6" X 6" X 10' UNIT (32 pieces ea.) 2 units available $1,699.20

Wrapped and banded. Circle Sawn. BH 1BTR

6" X 6" X 12' UNIT (32 pieces ea.) 1 unit available
$2,099.20

Wrapped and banded. Circle Sawn. BH 1BTR


8" X 8" X 8' UNIT (18 pieces) 2 units available
$1,443.78

Wrapped and banded. Circle Sawn. BH 1BTR







Inland Douglas Fir Boards
1" X 6" X MISC UNIT (approx. 1,250 board feet) $1,312.50

Unwrapped. Banded. Circle Sawn. 1/2BTR

2" X 6" X MISC UNIT (approx. 1,250 board feet) $2,062.50

Unwrapped. Banded. Circle Sawn. 1/2BTR


1" X 4-8" X MISC UNIT (approx. 1,250 board feet) $1,187.50

Unwrapped. Banded. Circle Sawn. 1/2BTR

1717 MT Highway 200
NOXON MT 59853
United States
Google Maps